Home
Welcome to Gasthof zur alten Brücke (Inn at the Old Bridge) in Schiltach,
nestled in the scenic Schwarzwald (Black Forest) region, right next to prominent companies such as Hansgrohe, Vega, and BBS.
We extend a warm and heartfelt welcome to you. Our traditional inn is a haven of comfort and hospitality, offering an unforgettable experience.
As you explore the picturesque surroundings, you'll discover the captivating allure of the Schwarzwald. Take in the breathtaking landscapes, embark on exhilarating
We look forward to providing you with an unforgettable stay at Gasthof zur alten Brücke and warmly welcome you.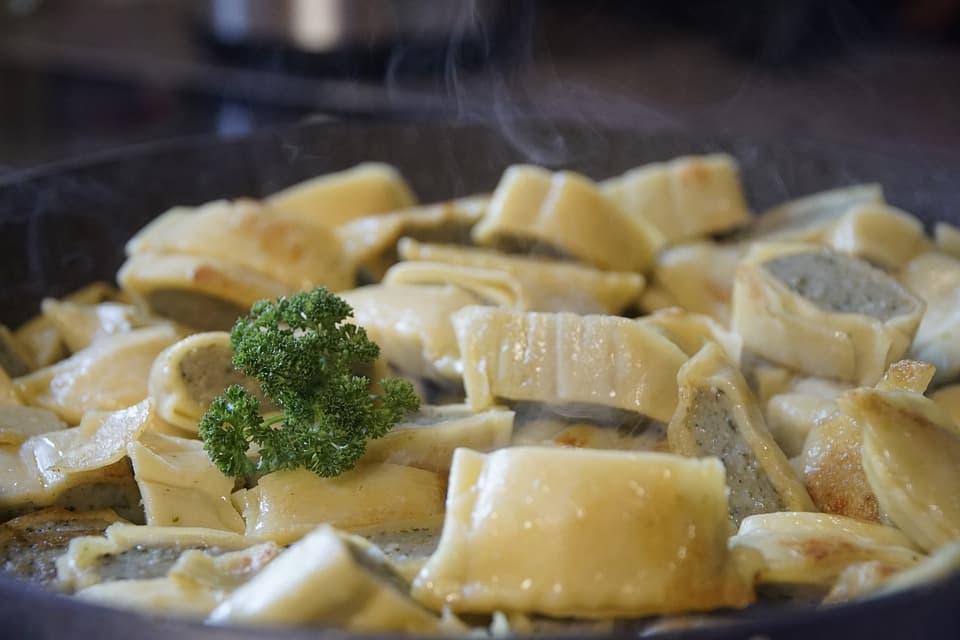 Restaurant
Nestled in the heart of the Black Forest, at the confluence of the Schiltach and Kinzig rivers, lies one of the most beautiful and romantic places in Germany: Schiltach, the town of half-timbered houses, raftsmen, and tanners. On the banks of the Schiltach River, from which the town takes its name, and just a few steps away from the enchanting half-timbered old town, Michael Mogler operates his raftsmen inn, "Zur Alten Brücke" (At the Old Bridge), a traditional establishment known for its excellent cuisine and heartwarming coziness.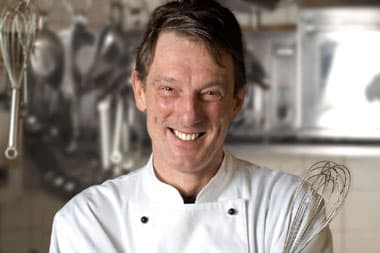 Michael A. Mogler
Mogler's professional career began at Hotel Thum and took him to various places, including the "Weyße Rössle" in Schiltach and the "Sonne" Hotel in Schenkenzell. As a chef in the German Armed Forces, he had the responsibility of preparing something special on the plates, especially during official state visits. At the restaurant of Stuttgart Airport, Mogler spent years preparing full banquets for domestic and international leaders from politics and business. In the Kurhotel "Sonne" in Freudenstadt, he refined his skills to successfully pass his master's examination. In short, he learned his profession from the ground up and elevated it to the highest art. His guests know it and gladly confirm it: Michael Mogler cooks superbly!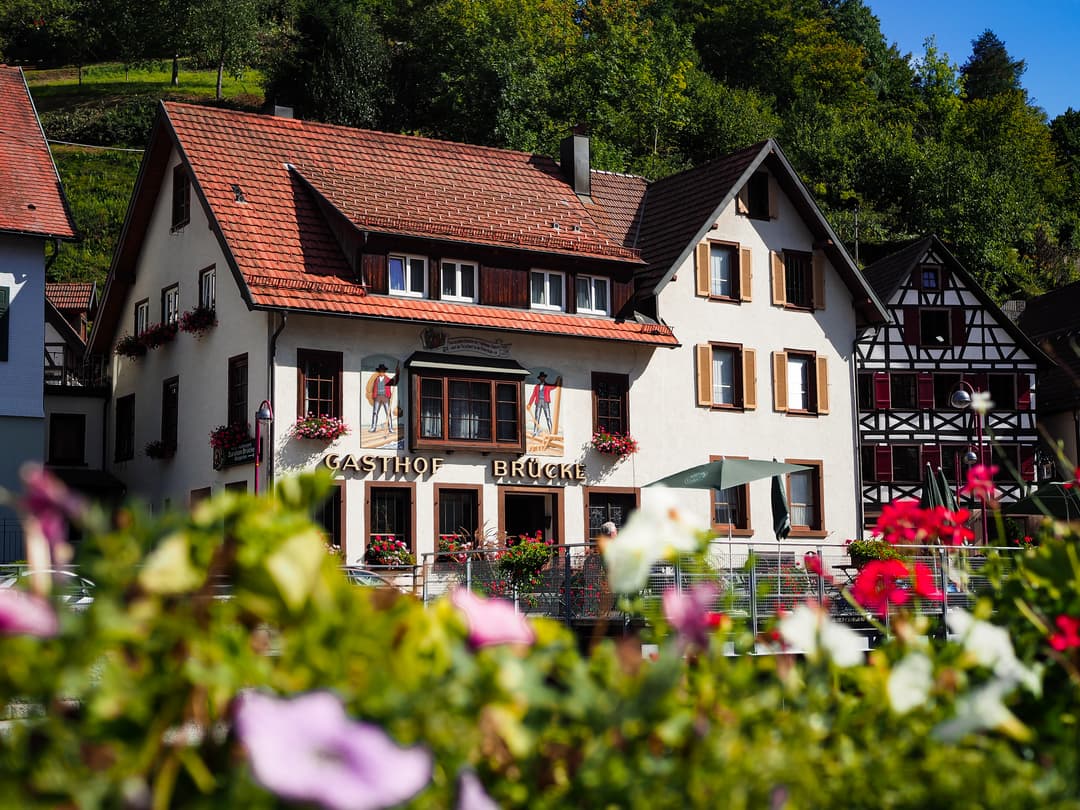 Hotel
The establishment features seven tastefully decorated and well-equipped hotel rooms, each equipped with a shower/bath, toilet, hairdryer, and WiFi. Most rooms offer captivating views of the Schiltach River and the mountains of the Kinzigtal. After a restful night, guests can indulge in a hearty breakfast* at the inn, providing the perfect foundation for leisurely strolls in and around Schiltach or hikes through the Kinzigtal, ascending into the unique mountainous nature of the Black Forest.
*Breakfast is not included in the room rate.